Contact
Earth and Flight Composites
Address for correspondence:
E:    info@efcomposites.com
T:   +31 (0) 23 888 18 15
M:  +31 (0)  6 250 80 254
A:   Sjoukje dijkstralaan 27 , 2134 CN, Hoofddorp, The Netherlands
EFC Training Location ROCvA in Hoofddorp, The Netherlands:
ROCvA (Regional Community College of Amsterdam)  

Adress:     Opaallaan 25
Zip code:   2132 XV
City:           Hoofddorp
Country:   The Netherlands
Our 2017 EFC Training Location Bicester and Banbury College (BBC) in the UK.
Earth & Flight Composites, (EFC) Training & Consultancy, founder / owner Bert Groenewoud has been offering advanced composite manufacturing and repair training in the Netherlands since 1988. In a newly formed partnership, EFC has come to an agreement with the, Banbury and Bicester College, with classes to be held in their Motorsport Engineering Centre Composite shop in Bicester village nearby Oxford.
Under this new partnership, EFC will continue to offer composite training courses to customers from the UK and other nearby countries with easy access to the UK. All registrations will be handled directly through our EFC office in Amsterdam, The Netherlands.
Classes for the BBC in the UK are already scheduled and starting.
Look at our schedule.

Please enroll. 
Bicester and Banbury College (45 min. Drive from Heathrow Airport)
Bicester campus, Telford House,
Telford Road, Bicester,
OX26 4LA , United Kingdom

Route to BBC
From the M40: leave the motorway at Junction 9 and head North on the A41 towards Bicester. At the roundabout take the third exit continuing on to the A41, and at the next roundabout take the second exit along the A4421. Go straight over the next three roundabouts and take the first exit on the fourth roundabout into Launton Road. Take the first turning on the left into Telford Industrial Estate, then left again into Telford Road. The college is at the end of the road on the left hand side.
.

.
Map EFC Training facility location in Hoofddorp, The Netherlands


.
.
.
.
.
.
.
.
.
.
Below is an image shows the route from the ROCvA parking lot to the EFC Composite shop inside the building.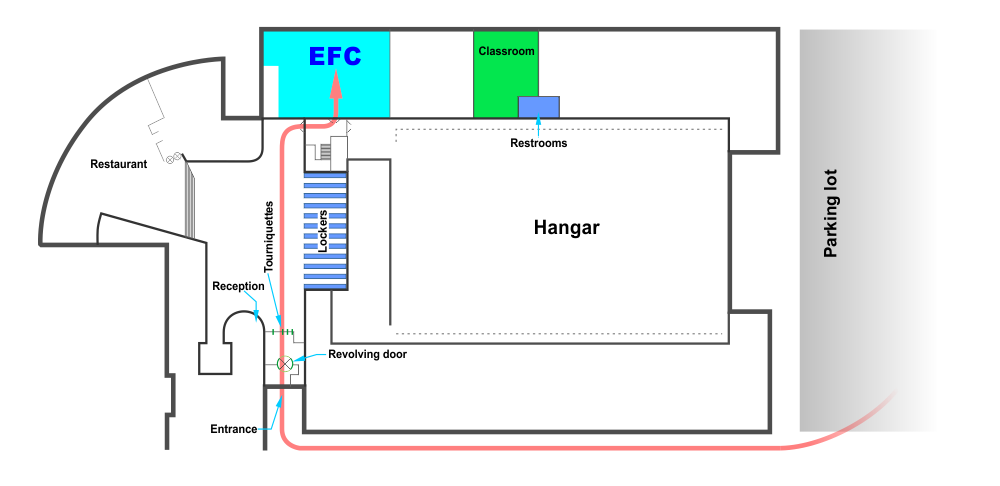 Click Here to see larger version
Situation Parking lot: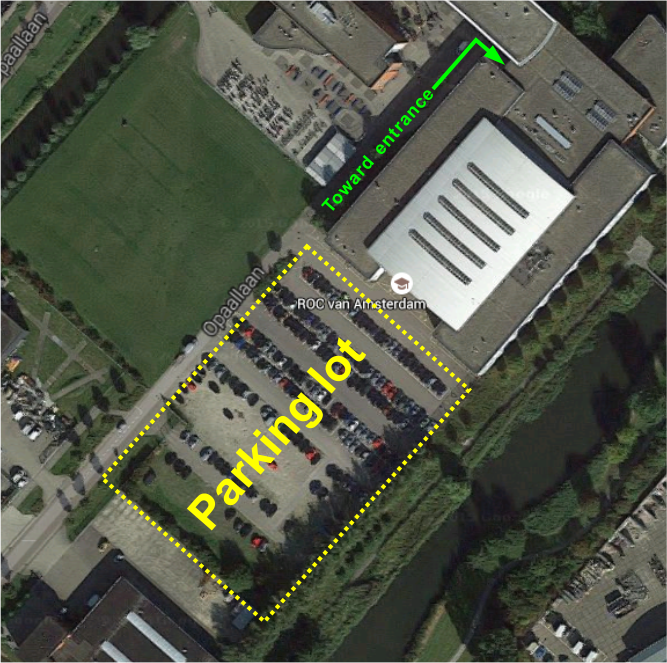 .
.
Below you see a 3D impression of the EFC training rooms.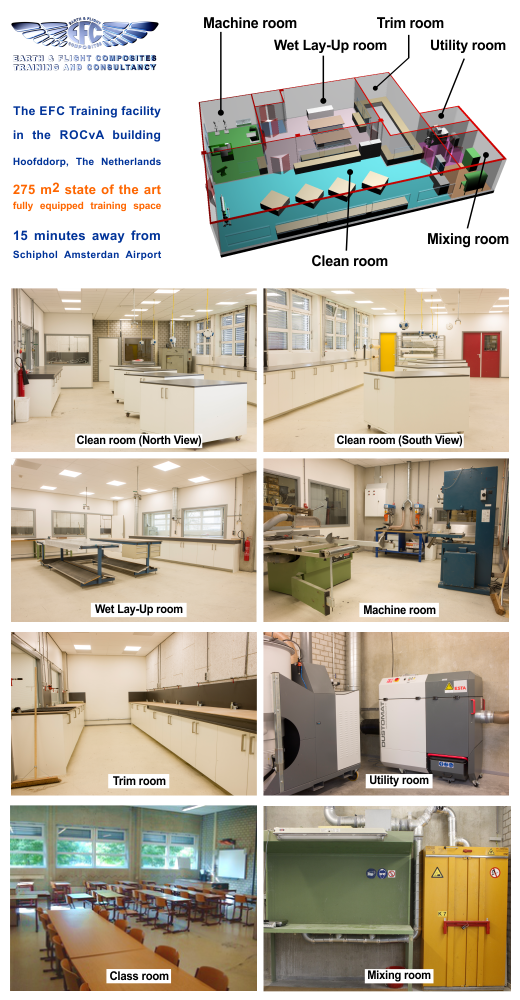 .
.
.The BBC (Bicester Banbury College) in Bicester, UK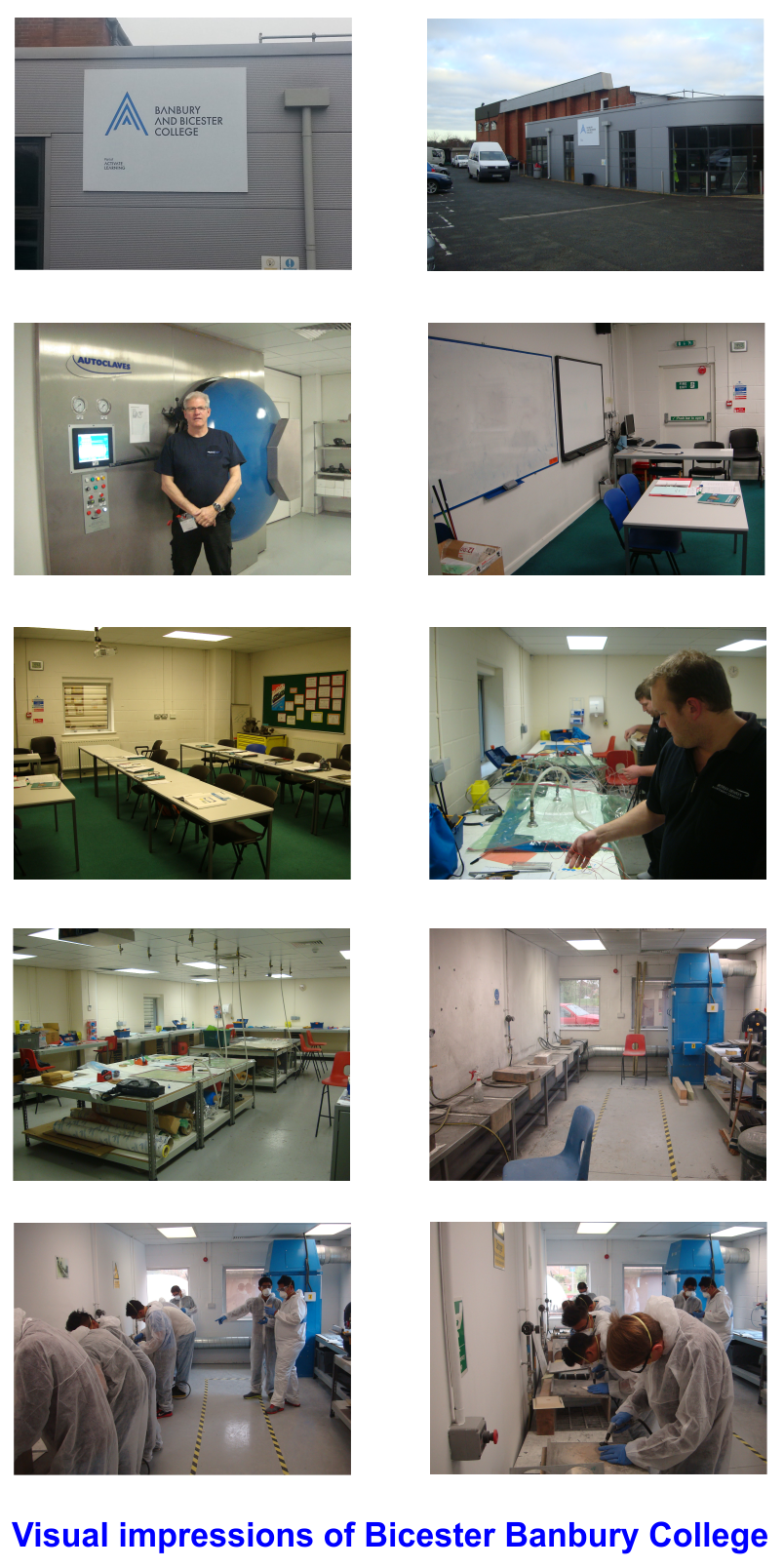 .
..
.